How to Design a
Custom Playground
5 Steps to Designing a Custom Playground
A lot goes into designing a custom playground — but it's not something you have to do alone. Here's how you can get started creating a play space that everyone in your community will use and love.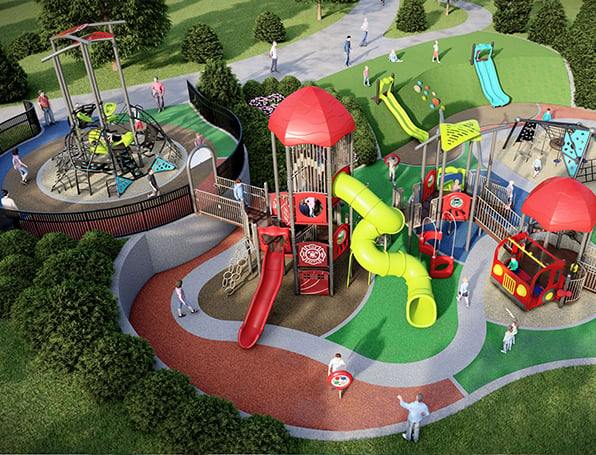 Why Great Playground Designs Can Make or Break a Space
There are two types of playgrounds: ones that sit idle and untouched or ones that are brimming with energy and laughter. Oftentimes, the fine line between the two is proper design.
That's right — poorly-designed play spaces aren't inclusive or engaging for all children, and therefore go unused. With the amount of money and planning that goes into developing a new play space, you want to ensure your investment pays off.
A well-designed playground considers differences in age, interest, and ability — creating spaces for everyone to learn, develop, and socialize.
Every play space should be unique to its community, and we're here to help you design a custom playground that both children and adults alike will treasure for years to come.
1. Determine Your Playground Goals
Before you get started designing an outdoor play space, ask yourself, "Why are we building a playground?"
Do you want a safe and welcoming space where children in your community can make connections and play?
Do you want outdoor fitness equipment for adults to promote their physical health?
Is this playground intended to be a core instrument for early childhood development and learning?
Beyond the playground users, what other people have agendas for creating the play space? Consider your stakeholders and their goals and business objectives, which may include but are not limited to community engagement/support/growth, appearances, inclusion, safety, etc. It's important to embrace the fact that your playground will likely have multiple goals, however, you should be able to prioritize them.
Before moving on to the next step, work with your influencers to rank these in order of significance.
Your goal(s) will influence all your design considerations, so this is a crucial first step. By considering a variety of opinions and motivations, you encourage greater buy-in in the design process and satisfaction with the final outcome.
Initial Considerations
As you start thinking about your play space, you'll need to understand:
Age groups that will use the playground
Activity type preferences (fitness-based, slides, climbers, etc.)
Child capacity
Size of the planned recreation space
We'll discuss other important considerations below, but these are significant factors to consider early on in your planning process.
Timeline
If you have a specific timeline to stick to — like building an elementary playground by the start of the school year — be very strategic about breaking the process down into manageable, realistic steps to achieve your goal. A playground design and installation team can help you develop a timeline specific to your project and give you their promise to stick to it!
Budget & Funding
Before you can move forward with designing a commercial playground, you need a clear understanding of how much play spaces cost and how much you have to spend. Because commercial playgrounds cost a considerable amount of money and time to build, most can benefit from playground funding assistance.

Religious organizations and churches, schools, early childhood education, parks and recreation, and even community organizations can qualify for grants for playgrounds or buying programs — saving you thousands of dollars on your project. Other playground design companies offer financing options to make paying off your playground easy and realistic.
Community Support
Lastly, community engagement early on in your planning phase builds awareness and credibility for the project, adds value to both the playground and larger play space design, and creates excitement and a strong sense of ownership within the community. It also gives the project leaders and the technical experts the opportunity to publicly acknowledge and champion the community's ideas and recommendations, which further reinforces that this is a community-centered and community-led project.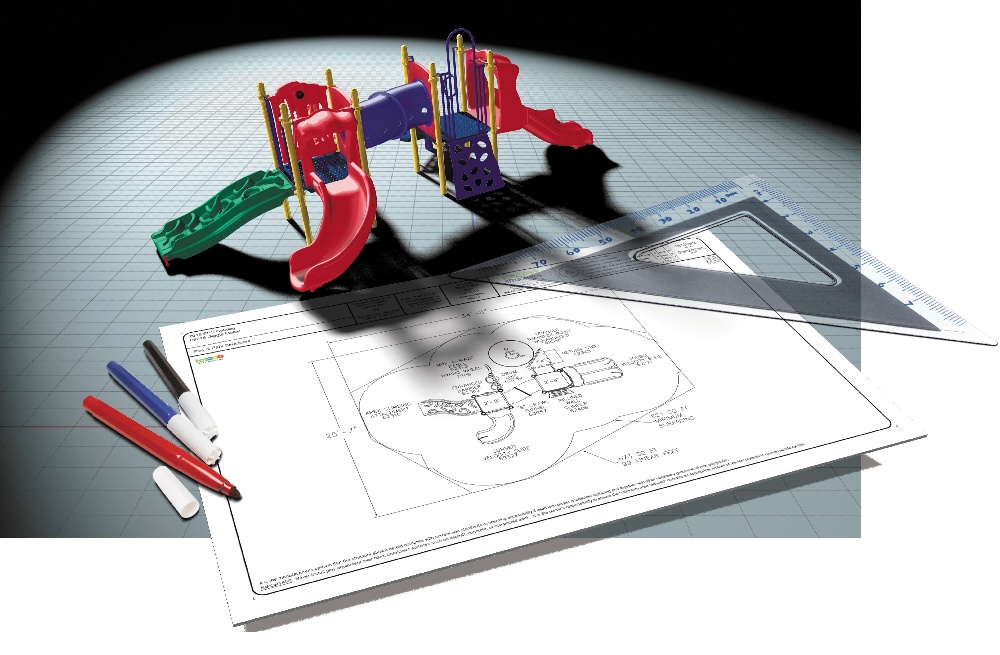 Request Our eBook
For more information on building community engagement, request the Blue Print for Play ebook.
Learn More
3. Consider Your Playground Site Location
This is another big step in designing a custom playground: knowing where it'll be located.
Are you able to nest it amongst existing trees to incorporate nature around your space?
Will there be shade over the playground?
Can that slope be adjusted to allow for proper drainage?
How many square feet of space is available?
When determining the playground's location, it's also pertinent to consider your supervision points, institutional context, and if the site is an urban or rural setting. Choosing a location that can serve the greatest number of families — especially within walking distance of neighborhoods, and other meaningful destinations — will help increase usage.
These are just a few site location considerations. A professional playground design company can help you confirm the rest. The location of your play system will ensure proper safety, accessibility, and convenience, as well as influence the functionality and longevity of your playground — and, therefore, is not something you should wait to determine.
Before finalizing your exact playground site, it's important to have your space reviewed by a CPSI-certified playground designer. They will give you the final thumbs up on whether that's a suitable plot to break ground or if adjustments have to be made to make the space ready for construction.
4. Look for Design Inspiration
After you know your playground's budget and where you can build, it's time for the fun part: dreaming up ideas for the design. As with any design project, it's often wise to find inspiration in the work of others before getting started on your own plan. For the best playground design ideas, we recommend you: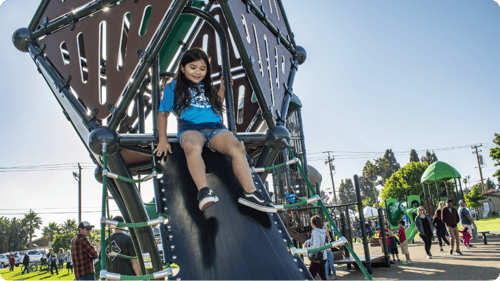 Peruse Trending Products

Keep up with all the latest playground design trends by seeing what's new and popular in playground equipment!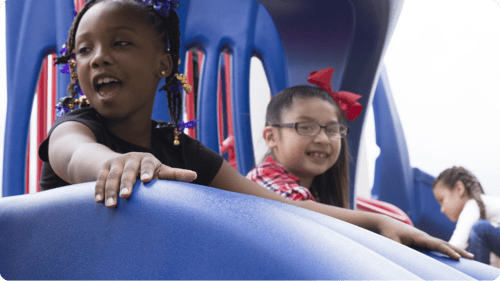 Request Playground Catalogs

Playground design companies often compile their previous projects and current inventory in robust product catalogs. Here at Play & Park Structures, we release an annual edition of our Design Catalog to ensure we are always offering a look at our latest and greatest playground equipment.
5. Get Your Playground Design Site Plan & Renderings
All great projects start with a concrete design plan. A thorough site plan ensures the installation crew has everything they need to build your playground while staying on time and on budget. The visual rendering of your playground also allows the community to see your goal come to life, building excitement and support for your project.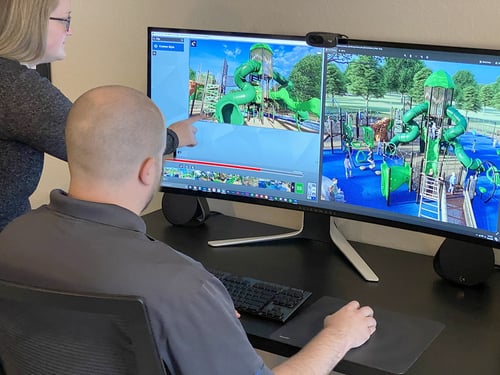 Choose Your Playground Equipment
Playground equipment is the entire reason children play in your park and is one of the most important selections for your playground design. As a general rule, we suggest choosing playground equipment that will engage children from 2-5 years old along with older children from 5-12, though your choices will vary based on your target audience.
There are many types of playground equipment that go into creating an inclusive play space, including categories such as components, freestanding, site furnishings, and more. To begin assembling your playground, learn more about the types of equipment commonly found in most play systems here.
Choose Your Playground Surfacing
There are a few unique types of playground surfacing that all provide adequate safety surfacing for children. They each have their unique benefits along with installation costs and long-term maintenance costs.

When choosing your surfacing, remember that it'll need to endure weather, wear, and tear. Here's an informative playground surfacing comparison article that details the benefits and costs of each style of playground surfacing. The thing to keep in mind when choosing playground surfacing is the critical fall height, so you know it's safe for children to fall on it while playing. Ensure it's the necessary depth of safety surfacing to protect children from the max attainable fall from your playground equipment.
Connect With the Right Playground Design Team
Designing a playground isn't something you should do alone. From the intricate details of the site plan to the 2 and 3D model renderings of your park, leaving the small details to the professionals ensures nothing is missed and your play system is installed properly.

When choosing the right design team, be sure to review their customer reviews and explore any case studies to see their work in action. Be sure to look at how the playground providers helped the communities reach their goals and create long-lasting structures they can be proud of.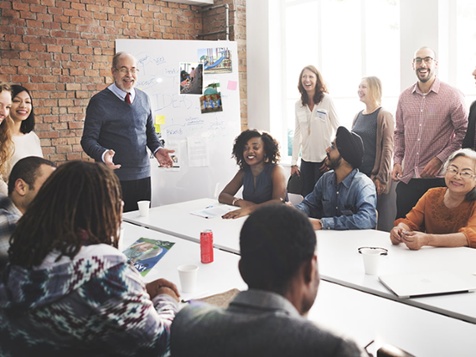 Important Playground Design Considerations
As you're choosing your playground equipment and developing your blueprint, the right playground designer will help you create a play space that factors in the following considerations:
Play Value
Properly designed playgrounds are more than just a place for children to play. They are environments where children can find value in their play.
World-renowned play scholar Dr. Joe Frost shares what early childhood and children's play spaces need to promote play value in his book Play and Playscapes.
Playgrounds with high play value:
Promote learning and development.

Add equipment that fosters learning and healthy mental and physical challenges.


Stimulate the senses.

This can be through a rich array of textures, colors, and sounds — just to name a few.


Nurture curiosity, creativity, and imagination.

This is often accomplished by building a dynamic space, providing graduated challenges, and by continuously changing.


Are fun.

These playgrounds provide a place to relax and escape from routine, mental fatigue, and boredom.


Support the child's basic social, physical, and cognitive needs.

The play space should be comfortable, scaled to the child's size, yet physically and intellectually challenging. It should provide for all the forms of cognitive play (exercise, dramatic, construction, organized games, and social play) consistent with the developmental stages of the children.


Encourage and allow interaction among children, materials, and adults.

This is so that everyone is bonding!
Inclusion
Inclusive playgrounds are play spaces designed for all children of all social and physical abilities. Inclusive play design is more than designing for access and physical mobility, but it is a method of intentionally designing a play space to provide special support for all needs of every child.
Here are some best practices for creating inclusive play environments:
Follow the Principles of Inclusive Design.

Implement the 7 Principles of Inclusive Design to create meaningful outdoor play environments that break down both physical and social barriers to play.


Provide graduated levels of challenge.

Provide equitable play experiences and activities throughout the environment that provide graduated levels of challenge as users advance their skills.


Consider "The Whole Child."

Choose activities that address the developmental needs of

The Whole Child

by intentionally providing opportunities for physical, cognitive, communicative, social/emotional, and sensory development.
Physical Activity & Fitness
Specific playground design decisions can be made to encourage children to move, be physically active, and develop important fitness skills.
Create healthy bodies through play by considering:
Variety. Offer various elements of play such as swinging, sliding, spinning, brachiating (overhead climbing), balancing, and climbing.


Continuum of Skills.

Provide a developmental progression of skills by selecting equipment for beginning, intermediate, and advanced level users that will promote healthy risk-taking, and provide challenging activities at every skill level.


Naturalization. Naturalized playgrounds support higher levels of physical activity. Utilize child-friendly plant materials, pathways, and existing topography to encourage movement and add play value. Providing additional loose parts encourages children to move and cooperate together as they manipulate their environment.


Active Play.

Disperse equipment and consider pathway layouts for configurations that will encourage movement through running, chasing, exploring, and active play.


Adult Fitness.

Outdoor adult fitness equipment can be located nearby to provide caregivers with a way to be physically active.
Nature Discovery
Designing nature back into the lives of children's everyday play spaces is a critical strategy for providing opportunities for engaging with nature. Child-friendly, native plants can be integrated into play environments to increase play value, promote physical activity, promote environmental literacy, and provide play opportunities.
Encourage active, healthy lifestyles by considering these natural playground design tips:

Choose a location already close to nature.

Locate playgrounds in relation to site features and functional surroundings such as existing topography and trees to take advantage of these natural assets.


Give the play space a natural entrance.

Configure site layout to organize design components and network the play environment by naturalizing entrances, pathways, seating areas, and boundaries.


Add plants and gardens! Incorporate planting pockets outside appropriate use zones so that child-friendly, high play value, native plants become part of the play experience.


Choose playground equipment designed to mimic natural elements. Incorporate play pockets of specially-designed, commercially manufactured components with natural elements along pathway networks to encourage discovery and continuous movement and attract more children and families to trails, greenways, and pathway networks.
Custom Playground Design With
Play & Park Structures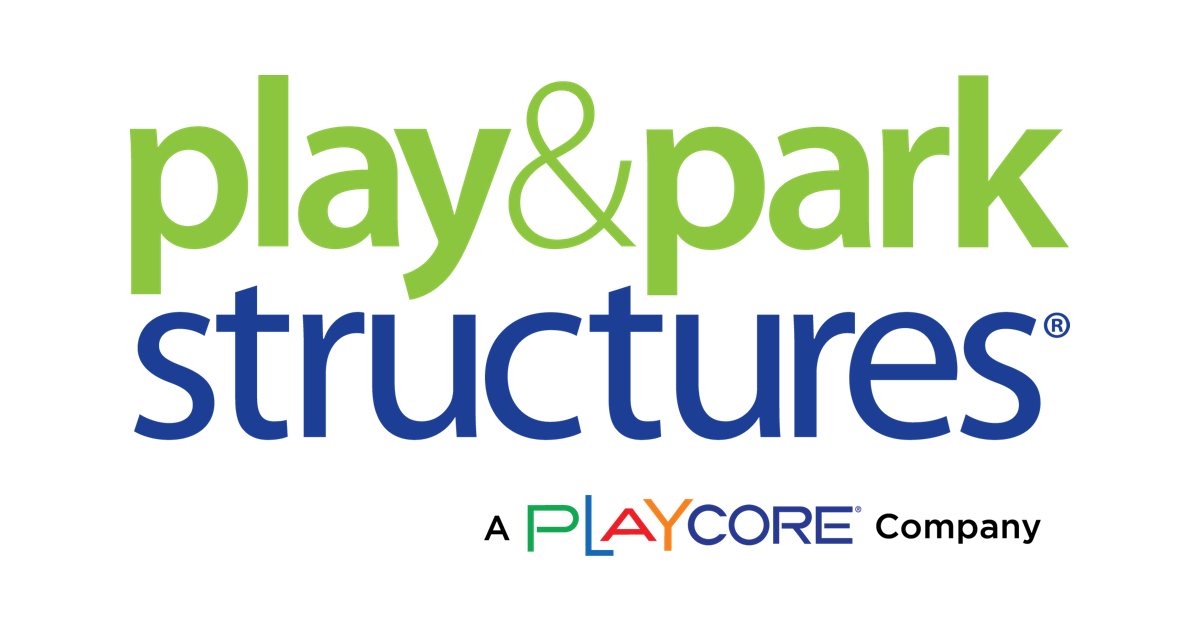 As you can see, there are many considerations when designing a custom playground. Fortunately, you don't have to design your commercial play system alone. With the right design and installation partner, you will find that creating a custom playground can actually be fun! After all, remember you will be creating a safe space where children will be laughing and making memories for years to come.
Play & Park Structures has its own Design Team who is qualified and certified in National Playground Safety Inspection (NPSI) The Design Team reviews your area, product interests, and safety standards to design a one-of-a kind playground structure. We work hand-in-hand with your Play Consultant to get the best design possible for your space, children's ages, and the activities that you require.
The Design Team has also been trained in designing inclusive playground structures. Every element of design is thoughtfully considered, down to the simple idea of playground flow and what's fun on the structure. It's an added advantage to have your structure designed by our experts.
Curious to learn more about our unique boutique experience?