The Benefits of Inclusive Play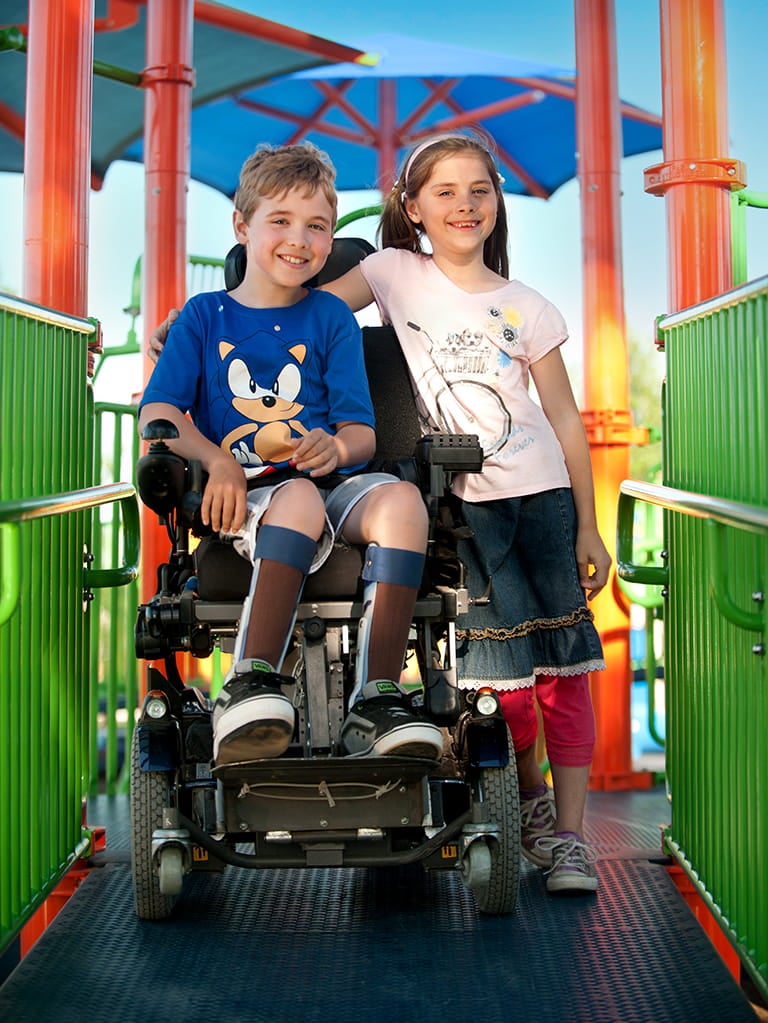 Playgrounds for ALL
Have you ever walked up to an empty, quiet playground — swings and seesaws hanging motionless and abandoned? Children follow by example, and if they don't see others having fun, they may be less excited to play!

Playgrounds like these often sit unused because they aren't fully inclusive for children, meaning they don't offer a variety of activities to support all ages and abilities.
Communities make enormous investments in these play spaces — and have amazing intentions and hopeful hearts — but when we don't consider the science behind inclusive playground equipment, these play systems often fall short of expectations.
At Play & Park Structures, we help create play areas for every child by following proven, evidence-based principles for inclusive playground design.
Here's why inclusive play can benefit every child:
The Benefits of Inclusive Play
Relationship Building
When children of all ages and abilities can play together in the same space or close proximity, they can naturally connect and form friendships.
Eliminates Physical & Social Barriers
Not everyone has the same physical, cognitive, or social abilities. Inclusive design helps reduce obstacles to participation on the playground by providing spaces and equipment that are fun and engaging for every child.
High Return on Investment
Because inclusive playgrounds have fun spaces for all ages and abilities, children and families actually use them! When investing valuable time and money into designing and building a new playground, you want a playground that everyone loves.
Play Spaces Built for Inclusion
Children with disabilities whether developmental or physical, need to be included and feel successful on the playground to get the most out of their experience. Inclusive playground design strives to remove barriers and enhance the total play experience for children of all abilities.
With the goal of nurturing cognitive and social as well as physical development, an inclusive playground is one of the best things a community can do for itself.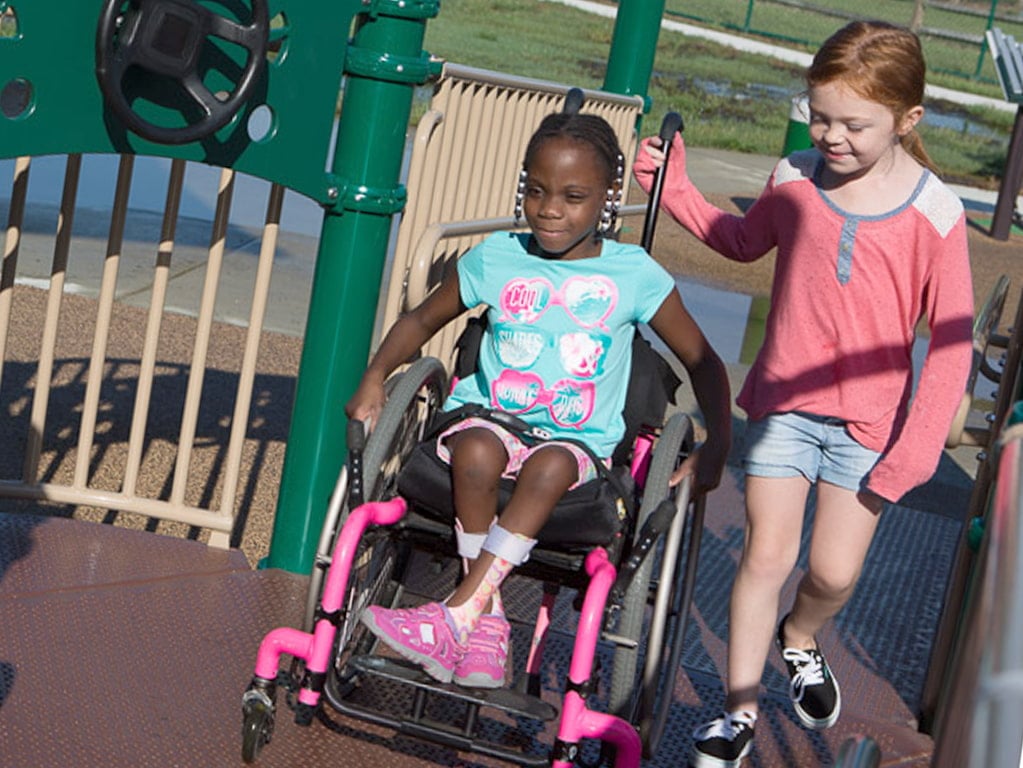 We're Proud
Industry Leaders in Inclusive
Playground Design
Play & Park carefully considers the needs of the whole child by intentionally addressing five key areas of their development, including physical, sensory, cognitive, communication, and social-emotional domains.

Guided by years of research by psychologists, educators, and industry experts, our inclusive playground designs are thoughtfully developed to ensure that all children have the opportunity to play to their fullest potential.
Memorable Play Starts With
Inclusive Design
Inclusive playground design is essential for people of all ages and abilities to share in meaningful play experiences. Discover how you can focus on every child's strength and what they can do on the playground — vs. what they can't — by reading our Playabilities brochure.