Words On Play Treatise
Deeply committed to promoting the value of play, PlayCore is proud to partner with like minded researchers, advocates, and experts in the field of play to build stronger communities and develop best practice programs to greatly enrich and enhance the quality of life where we live, work, and play.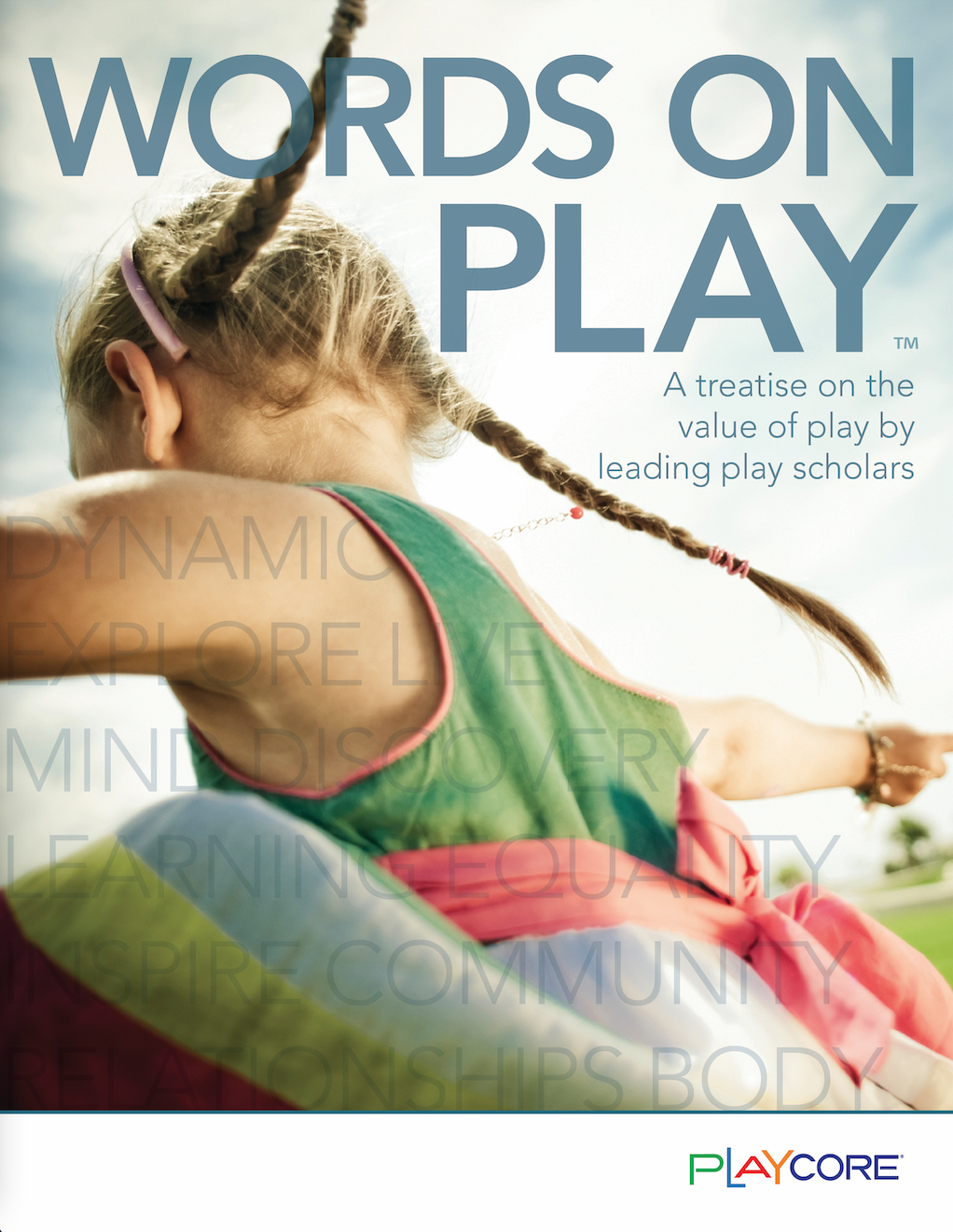 Words on Play highlights the work of some of the most respected play scholars - our friends, mentors, and partners that continue to inspire us and who have helped shape our very knowledge of the many powers of play.
The purpose of this resource is to raise awareness and provide education about the value of play, inspire and empower communities to advocate for play, demonstrate that investing in play results in healthy outcomes and social capital, and most of all, to encouraged readers to get out and support play every day! Request a copy of Words on Play today.