Strong Foundations Guidebook
This best practices guide is a valuable resource for planning, purchasing, and protecting your surfacing investment. Our parent company, PlayCore, has put together this resource to help communities learn about playground surfacing. Strong Foundations details surfacing standards and criteria, universal design, surfacing types, ways to add play value, reference charts, and a sample inspection checklist.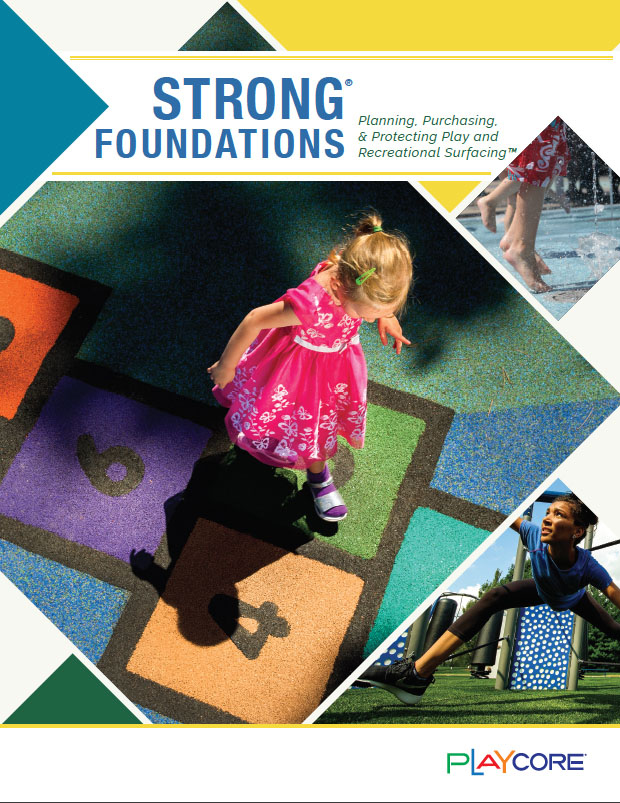 Research supports the developmental benefits of playgrounds and free play opportunities at home, school, and the community. Choosing a compliant playground surfacing under and around playground equipment is one of the most important factors in reducing the likelihood of life-threatening head injuries. The National Program for Playground Safety (NPPS) cites that falls to the surface were a contributing factor in 79% of all playground injuries.
The purpose of the Strong Foundations Playground Surfacing Guide is to provide an educational overview and to raise awareness about some considerations for planning, purchasing, and protecting safety surfacing.