Shift Into Gear
Cities are growing rapidly, with nearly 70% of the world population expected to live in urban centers by 2050. In the United States, urban dwellers account for approximately 62.7% of the population. The bicycle represents an increasingly attractive tool for cities to transport a significant number of people in a healthy, convenient, economical, and sustainable way.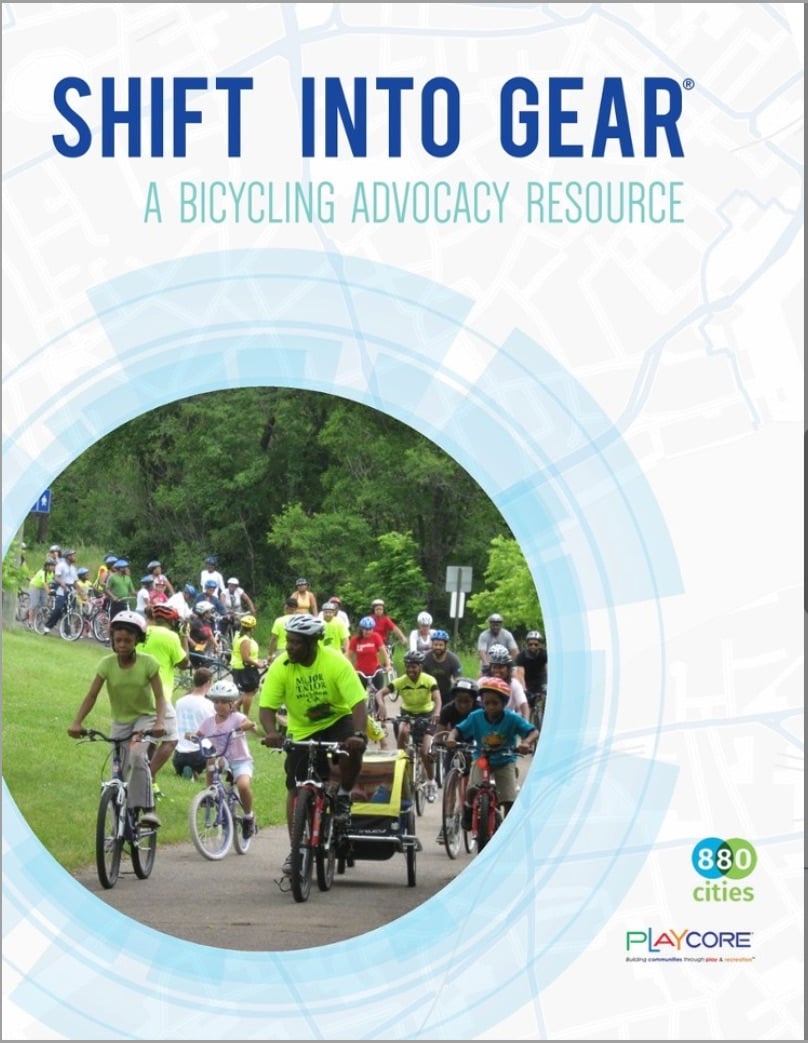 Investing in active transportation is about building more inclusive communities. Walking and bicycling are the only means of mobility for all children and youth and for many older adults. Even in the wealthiest community, at least one third of the population does not drive. The opportunity to move safely around our communities should not be limited to only those with access to a car.
Planning our cities in a way that encourages people to ride bicycles just makes sense. The emissions created by motorized transportation, and the obesity rate, continues to grow. Bikeable cities and neighborhoods are increasingly seen as essential tools in competing for workers and residents. Biking has many diverse health benefits. The research is clear, bicycling is a key ingredient to creating sustainable cities that promote healthy lifestyles and economic vitality, and redistributing public space that has been dominated by cars and providing safe and enjoyable places for people to ride bicycles, can help build more inclusive and people-friendly communities.
Access Shift Into Gear by submitting the form below: