National Demonstration Site Program
Join the Movement!
Become a National Demonstration Site. Promote leadership through best practice principles that create outdoor play environments that address inclusion, incorporate nature, introduce outdoor fitness, and promote physical activity.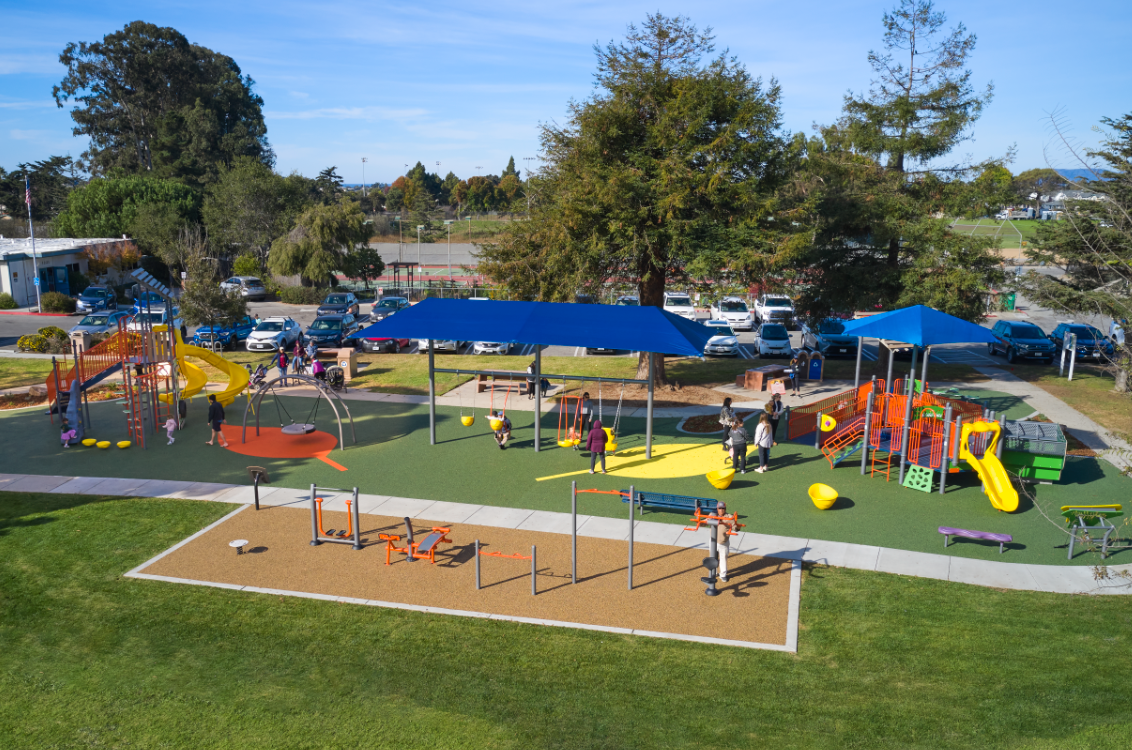 NDS Program
PlayCore's National Demonstration Site program was conceived to recognize thoughtfully planned outdoor play environments that ensure that people of all ages and abilities can be physically and socially active through play and recreation. Communities that are recognized can create positive attention and attract partners and funding that support this social capital. Additionally, by collaborating with program partners, the successful process can be replicated for others to share.
We have created summary sheets for all 4 of PlayCore's National Demonstration Site programs. To download this information, please click the links below for the program that aligns with your planned project.
National Demonstration Site awardees also receive a letter of recognition and special signage for serving as a leader in best practice implementation for their communities. Their recreation site will also gain national awareness through various media outlets, press releases, collateral materials, and nationwide presentations. To find out if your upcoming project qualifies for National Demonstration Site status, contact your local recreation consultant.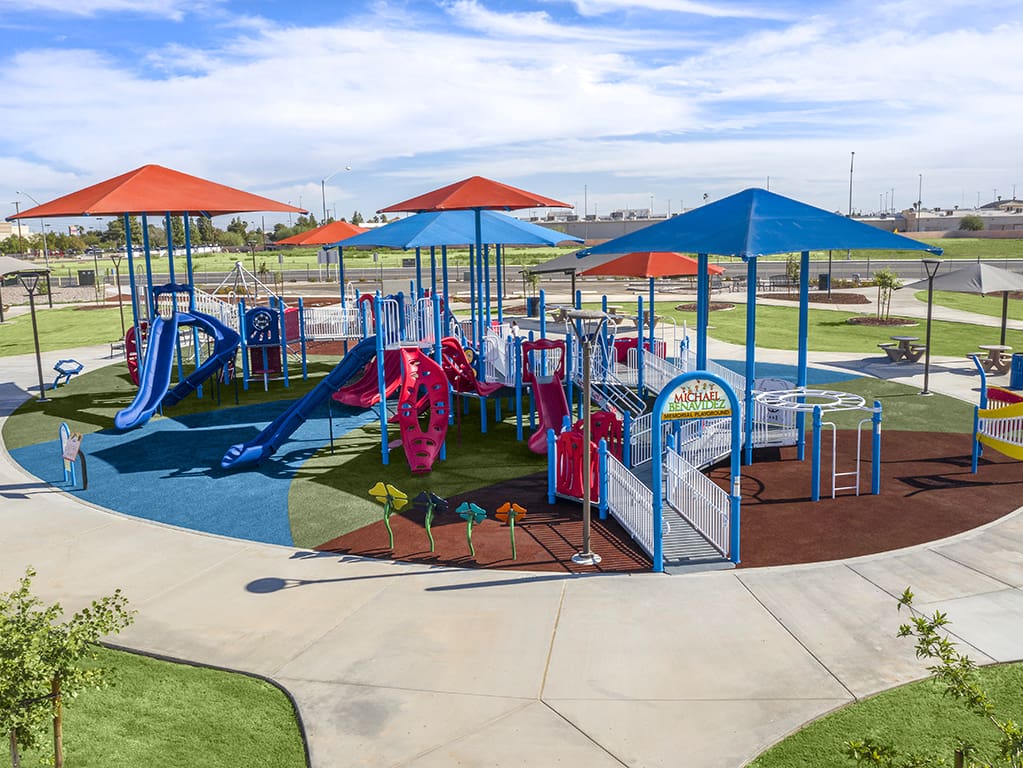 First Responders Park
El Centro, CA

First Responders Park honored their front line workers by creating a play space with custom graphic play elements so that children are reminded and inspired by those heroes who both serve and protect their community every day.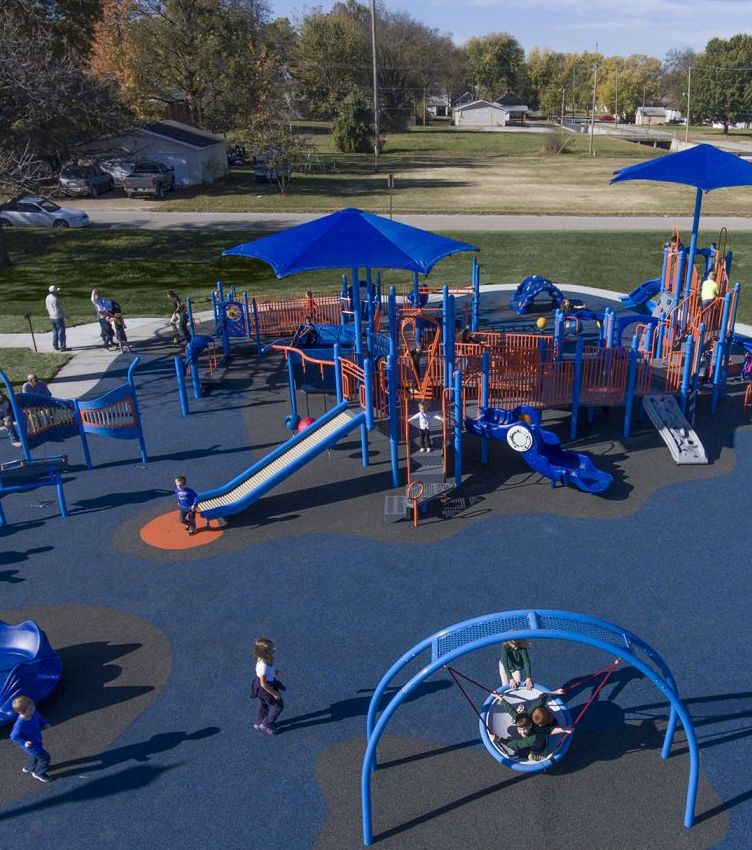 Unity Adaptive Playground
Chanute, Kansas

"We wanted a place where Raylin could go and be among other children, and be accepted in a happy, unstructured environment," said Nikki. This accessible new playground was awarded National Demonstration Site status for Inclusion, by PlayCore.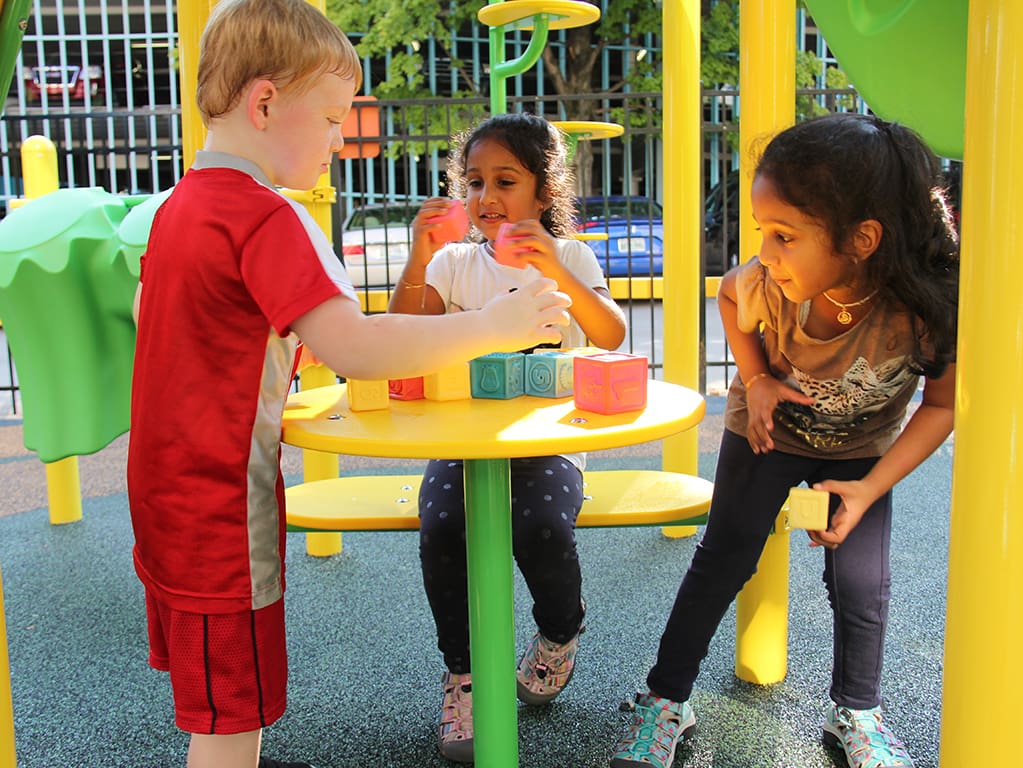 Signal Centers Playground Chattanooga, TN

With constituents that range in age from 6 weeks to adulthood, the playground needed to serve both children with and without disabilities. Not only is Signal Centers playground aligned with the 7 Principles of Inclusive Playground Design, but it is also certified as a NatureGrounds® playground - infusing nature into the play environment.