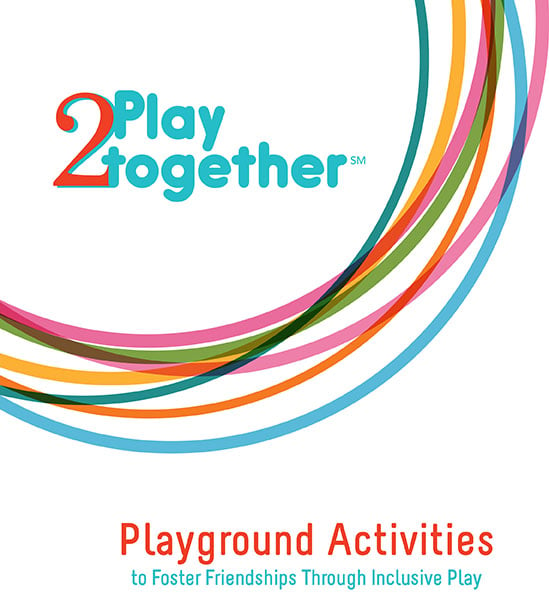 PlayCore is proud to partner with the country's leading source on play for children with special needs, Lekotek, a division of Anixter Center, to raise awareness and provide educational resources to further promote inclusion on playgrounds.
Providing an inclusive playground for children of all abilities to play together is an important step in promoting play, healthy physical activity, and learning for all children. Outdoor play experiences can provide the perfect opportunity to support inclusive play by creating awareness, breaking down barriers, and fostering friendships.

2Play Togethersm strives to make a difference in inclusive playground play and creating communities that care through playground activities that promote character education. The 2Play Together program equips programmers with tips and activities that will promote meaningful play, understanding, and fun between children with and without disabilities.

The activities featured in the 2Play Together activity guide were created by the National Lekotek Center and field-tested during outdoor playground events held at universally designed playgrounds with children with and without disabilities in grades PreK-5.